How to choose high quality

PE stretch film

?
- Before purchasing

PE stretch films

, you should consider size your goods first, as height, length, width, etc., and characteristics of goods such as shape if the size of the goods is small you should use hand wrap type 2kg to 4kg. Because it fits into one's hand of you, not too heavy.

On the other hand, if the size of the goods is large, you should use a wrapping machine with PE film of 10kg - 15kg or more.After estimating the length, width, number of required turns of PE film to wrap for 1 pallet of goods, you can choose suitable

PE film rolls.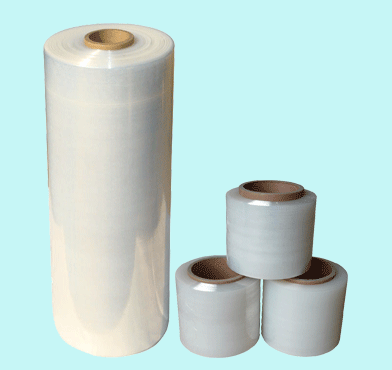 Testing

PE Film

Quality Before Buying
- When buying PE film wrapping pallets, check the color, elasticity, Adhesion of film... As well as the thickness of the film.

PE film

is manufactured from Polyethylene beads, so it has high very elasticity, if the membrane is opaque or less elastic, thick, brittle or grainy, moldy maybe it mixed with impurities in the production process, poor quality, and of course, should not buy that product..
- It should be noted that the larger the film thickness, the less the number of meters of the roll.
Moreover, when buying all kinds of membranes, it is necessary to pay attention to the roll film specification:
1/width x length
2/weight plastic x core weight x thickness
- If the width is large, the weight of the core, or the thickness is large, the membrane of the PE stretch film roll will be short and vice versa. Therefore, when comparing the price of film rolls, you should pay attention to calculating the price on the same unit of film with the same length, width, and weight, you should not just look at the weight of the roll to compare.
Other Articles: