Imaging if you are a customer and walk into a nail or pedicure salon,the first thing made you feel sympathy is the nail salon's level of cleanliness.You might concern about how do they clean the tools? How do they disinfect the tubs?
It is true that whenever the customer enter a nail salon the one thing they expect is that it be totally clean when you get a manicure or pedicure. Therefore, if you are an owner of beauty salon, you should make sure that all of your equipment is clean. However, this means you have to spend most of your day conducting time-consuming and tiring cleaning procedures which can be very disheartening and for a lot of people. And that is the moment you are deciding to use spa liners.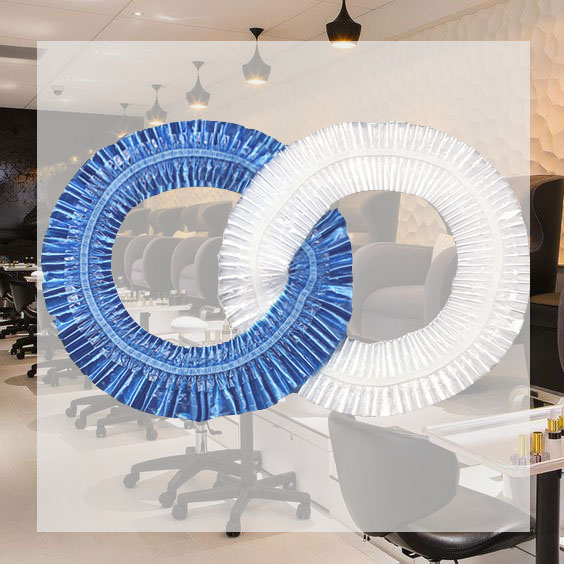 When you are using pedicure or foot spa liners you are taking extra step of precaution saying to your customers "We know about your concern and we care about your health".
What are the really benefits that pedicure spa liners have?
Preventing the risk of tramnission of infectious disease:

Many experts say those soothing pedicure/foot tub can be the place for all kinds of nasty tiny germs and bacteria. There have been many complaints come from customer about a lot of basins aren't cleaned after each customer use and it's not good for your business at all.
However, when you use disposable liners, it's help with the spreading of bacteria, fungus and other diseases because these liners can disposable.
Save more time:
When you use a pedicure liner you are removing the most intense part of the cleaning process. You can reduce your cleaning time by at least 10 minutes per chair and cuts down on sanitizing time between customers.
Increases customer loyalty:
Your salon will be appreciated by each customer who comes into your business and could also increase the amount of customers once they hear about your ways of helping to prevent the spread of germs and the cleanliness.
Remember, If your Salon and Spa uses liners, this doesn't mean your employees no longer need to clean and disinfect the main basin. The liners are just to help in preventing anything from spreading.
High-quality with good price can purchase in hoaphongpack.com.vn or hotline: 098.181.8859. Check the make and model of your pedicure chair to determine which liners are best fit to many beauty and nail salon.
Other Articles: